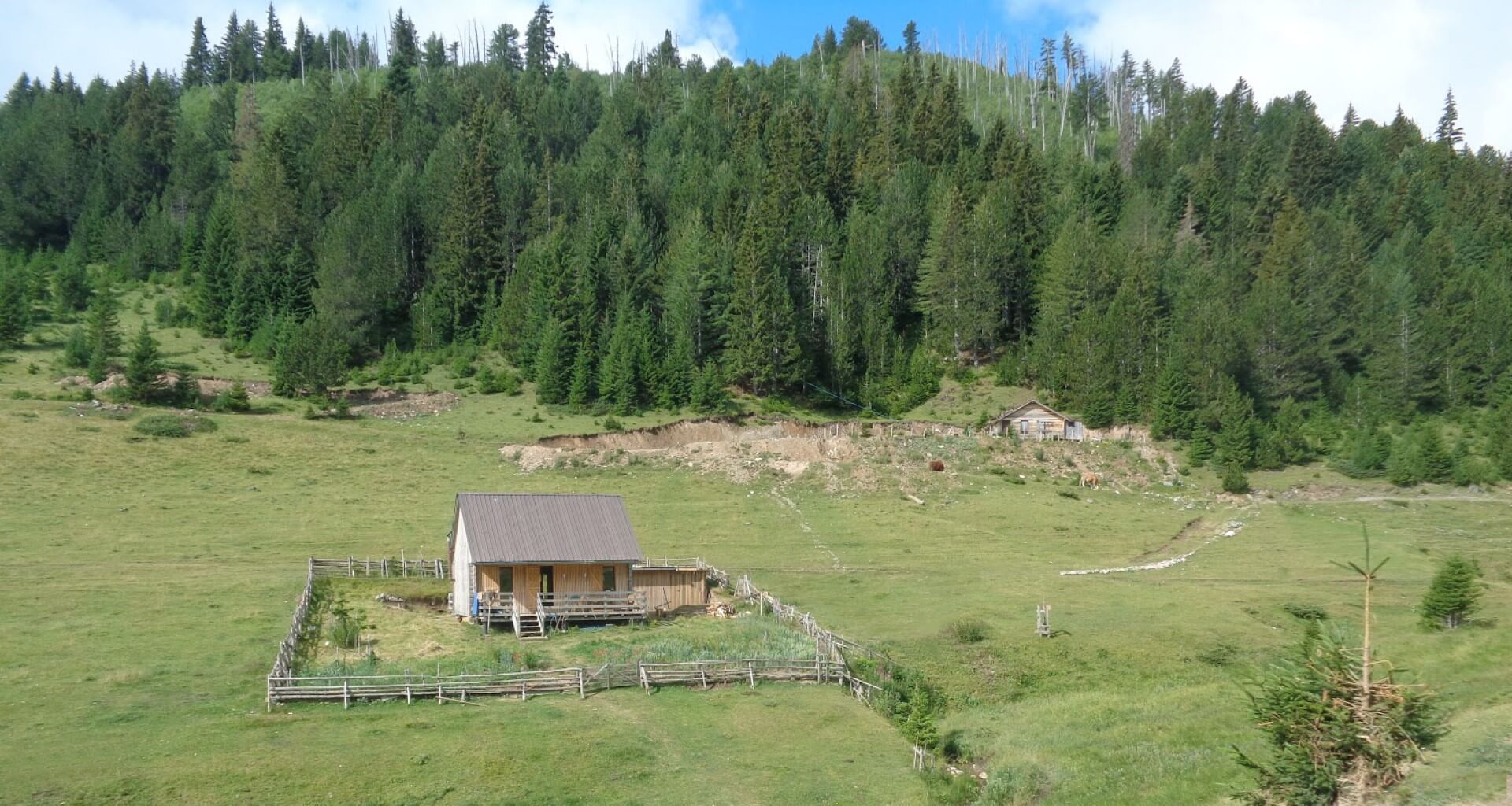 The village of Milishevc is part of the mountain chain called The Cursed Mountains which was declared a national park in 2012. It is situated in a valley at an altitude of approx. 1'700m. Surrounded by a few higher peaks of 2'200m there are many springs and magnificent panoramas, which explains why it is considered one of the most beautiful valleys in the region. Milishevc has about one hundred houses inhabited only during summer.  Its pastures and forests are still home to many birds and animals such as bears, wolves, boars, chamois, deer, eagles, falcons, pheasants, etc. Also, many medicinal plants still grow in the regions protected nature.
Coming to Milishevc during the summer months has been common practice in our region as well as in our family for many generations. In the past, moving to the higher mountain pastures was done with the objective of allowing cows and goats to feed on fresh grass, but also to find a more temperate climate because  summer in the lowlands was too hot. Nowadays, it is particularly for this last reason that people come to Milishevc, but also in order to be closer to nature. Each village has its mountain pastures: Milishevc is mainly inhabited by villagers from Isniq (Deçan municipality).
With the promotion of tourism by the Ministry of tourism in Kosovo and the introduction of the Via Dinarica route and The Peaks of the Balkans trail, the first hikers found lodgings in our chalet in 2013. The positive feedback that we received has encouraged us to further develop our offer without losing the authenticity and curiosity about other people and cultures. From 2020, a new chalet is built with the aim of providing more space and comfort.
© 2020 – Chalet Rrusta, Milishevc